AgilePM® Foundation Course Online (£360+VAT)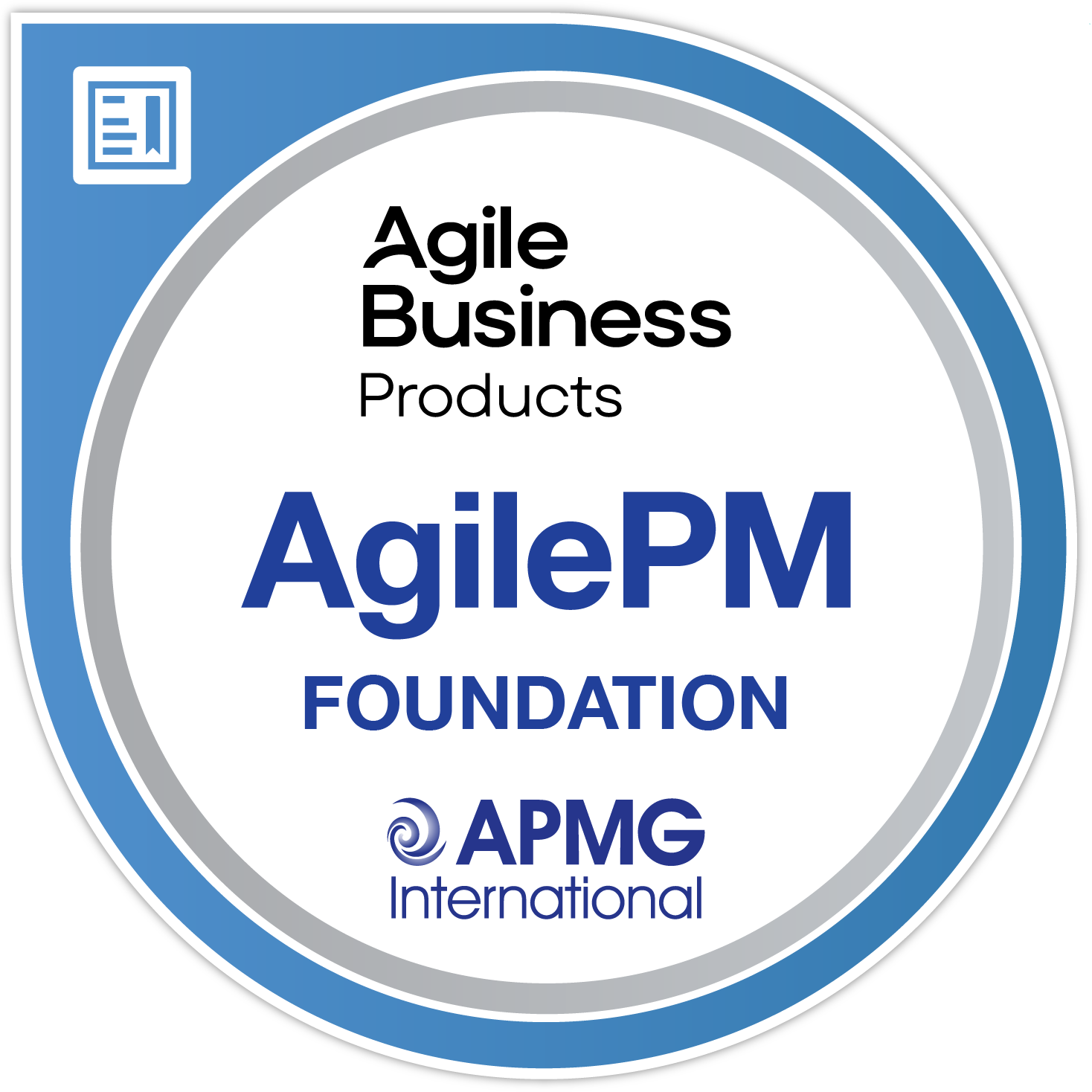 Members receive a 10% discount - £324 +VAT
Please note: It will take up to 3 working days for us to process your order and set you up on our Learning Management System so that you can begin your course. We will be in touch with your login details and unique exam registration code shortly thereafter.
To begin the course immediately, please purchase directly through our E-Learning Portal.
VAT will be applied at checkout.
Course Summary
Insight
The Agile Project Management Foundation course provides guidance about how to flex and deliver projects rapidly to meet your customers' needs.
Here's what you'll learn:
The underpinning philosophy and principles of agile.
The lifecycle of an agile project, including the use of alternative configurations.
The artefacts produced during an agile project and their purpose.
The tools and techniques used, such as Facilitated Workshops, MoSCoW prioritisation, modelling, prototyping, timeboxing and iterative development.
The various roles and responsibilities that exist within an agile project.
Audience
The training is ideal for the following people:
Practicing project managers
Team members who are looking to become agile project managers
Individuals who are pursuing the AgilePM Practitioner certificate.
Certification
Delegates are invited to take an online exam at the end of the course:
Multiple-choice
50 questions
50% pass mark
40-minute duration
Closed-boo
For more information please go to the programme page